Click Below to Play Official AFA Song


OUR MISSION:
To utilize the strength of our Athletes and the power of the American sports system and media to help educate millions of Americans on how each one of us can become better prepared and trained for any type of natural, manmade or day to day emergency.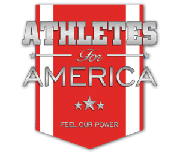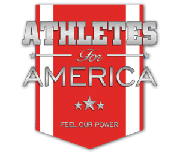 "In the course of an Athlete's lifetime, we should hope and pray that not only will we be remembered for our athletic achievements but more importantly for how we used our God given talents to give something good back to humanity."

Billy McGehee
Founder

Sgt. John Krupinsky has been a police officer for over 30 years now. He is currently a Sergeant with the Danbury Police Department. Sgt. Krupinsky has been assigned to various special units over his career and is a 19 year member of the SWAT Team and Dive Rescue Team. Sgt. Krupinsky has worked with the United States Secret Service on two Presidential Details including the Inauguration Detail of President George W. Bush. Sgt. Krupinsky spent 14 years working undercover as a Narcotics Detective during which time he was assigned to various Federal Task Forces to include the Drug Enforcement Administration, Federal Bureau of Investigation and Joint Terrorist Task Force.


Sgt. Krupinsky is the President of the Danbury Fraternal Order of Police and currently the Vice-President of the Connecticut State Fraternal Order of Police. Sgt. Krupinsky has received 13 commendations throughout his career to include a life saving award for the rescue of a swimmer that suffered a heart attack during a triathlon. Sgt. Krupinsky also serves as the Manager of Player Relations and an assistant coach for the Danbury Whalers Professional Hockey Team.
Click Here to Return to Our Team